Salt water batteries look like a promising alternative to lithium batteries. There was a leading manufacturer Aquion that went out of business, which is easy to do in such an emerging technologies. Last I read the company had been bought into service and was continuing business after some technical difficulties panned out.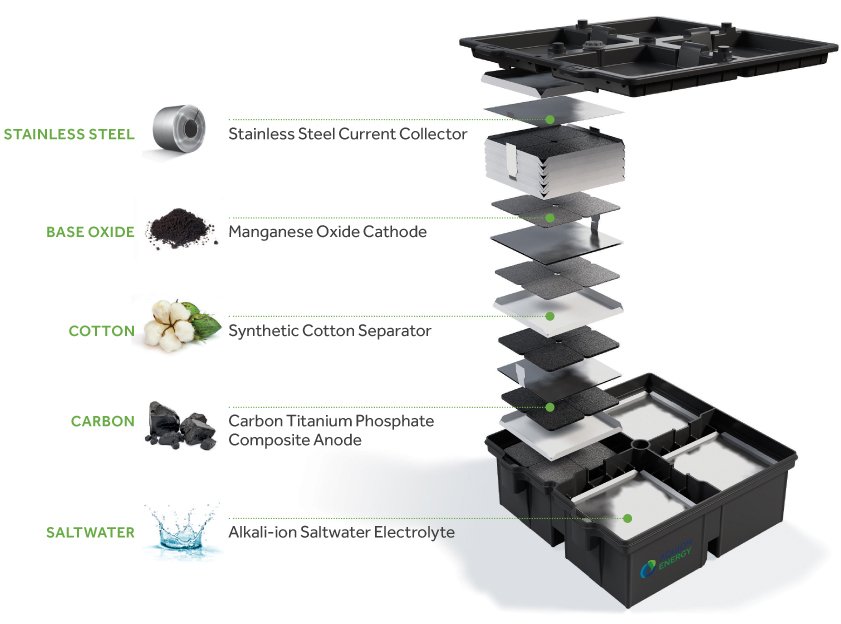 Image source: AquionEnergy
Who'da thunk? There's really simple versions of the salt water battery that can be replicated as well. This user on YouTube has a great tutorial on building your own from easily aquired materials.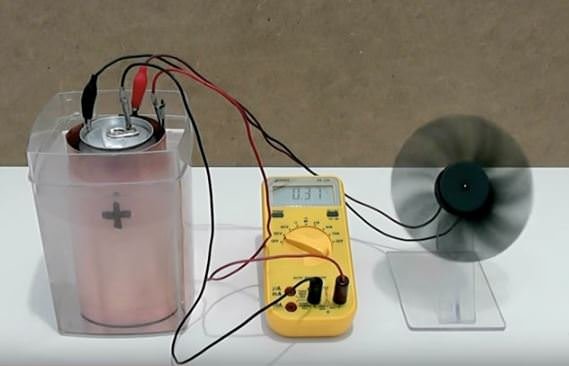 DIY Saltwater Battery
BUKZ first solar powered mining rig will utilize the Aquion Batteries, doing our best to get it right from the start!